eCommerce website design for Trysports sports shop, Bicester
2018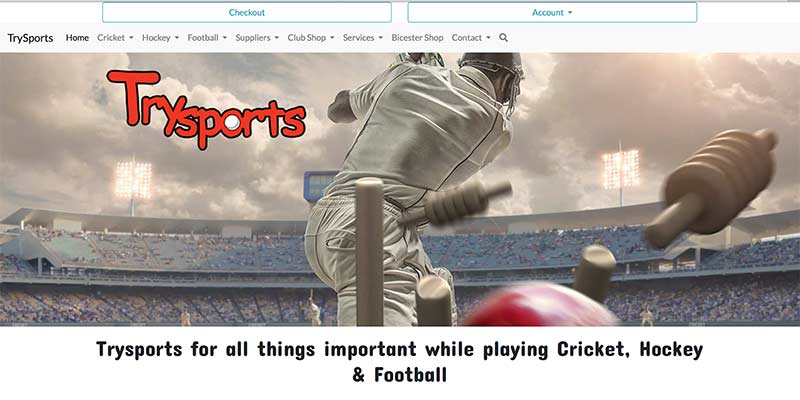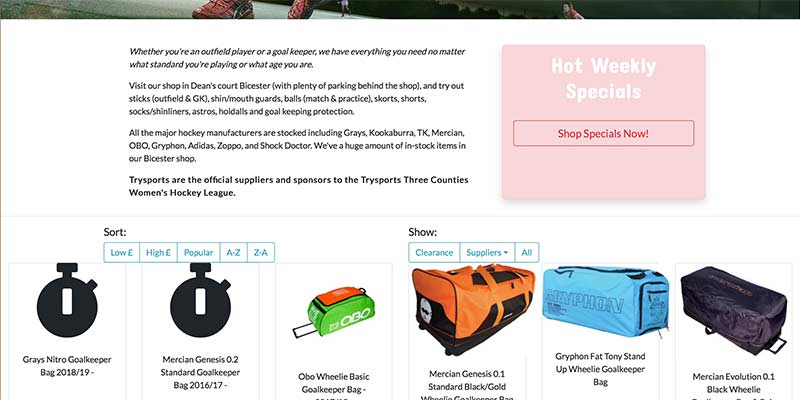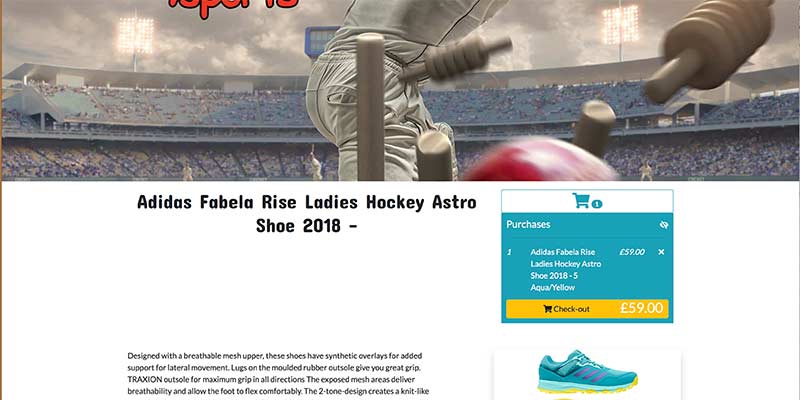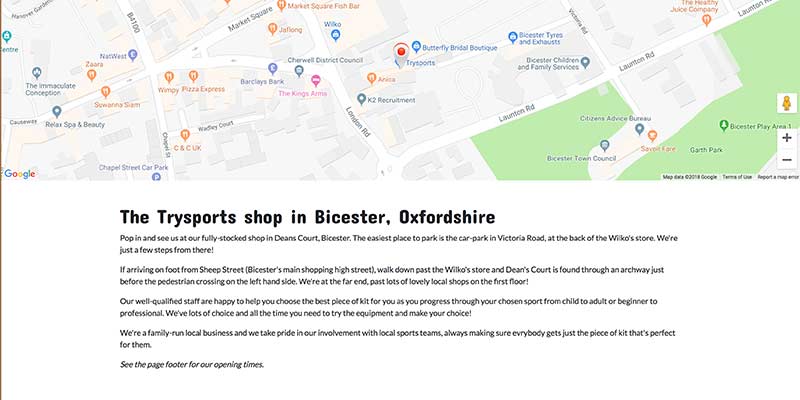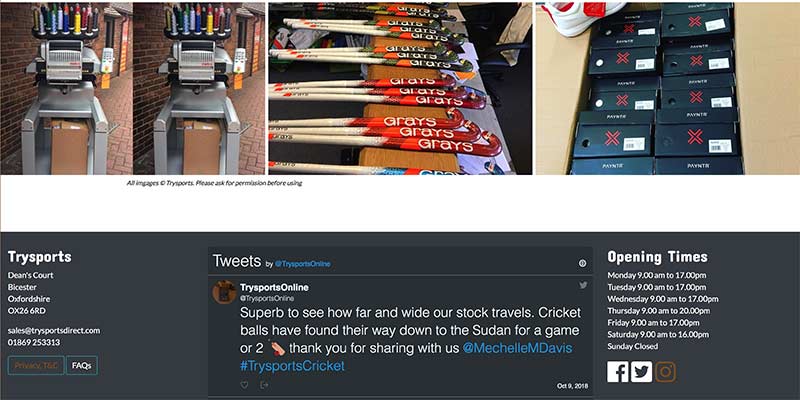 We first created a website for Trysports way back in 1994 and their first eCommerce online store a few years later. This lasted for many years but needed replacing by 2018 as it was now looking old and wasn't mobile-friendly
As is always the case with iCatching, this website uses a bespoke Content Management System (CMS) that lets the staff quickly modify page content, photo galleries and products without keeping them away for long from their busy shop. It's important to consider the cost of allocating staff to administer an eCommerce website and we work hard to design a lean interface that means clients spend as little time as possible on the site. With commercials shopping carts, their back-end has to work for all possible buyers, so is always far more complex and slow to wade through layers of unwanted menus.
Despite the age of the previous site, and it being built on an entirely different software, we were able to successfully transfer all the old site products and images onto the new PHP platform, saving many late nights of data-entry that would have been needed for a commercial CMS.
The new admin facilities have been a great success with staff transferring over without needing formal training. As well as slicker and quicker management of products, the new admin offers greater levels of reporting as well as control over far more content than previously. With this new-found freedom, we'll be continuing to add to the website and admin as the staff realise new options to help them promote the website and interact with their local sporting community. This includes allowing local sports teams to create their own club pages on the site, showing their social media, photo galleries and all their custom kits.
The website and admin are constructed using just industry-standard HTML and PHP code - as a built-in CMS is used, the website is completely portable.